If you are eager to see this week episode of Merlin, just read this post!
Emeline and I were at Pierrefonds last june. Pierrefonds is the place where Camelot's castle is filmed. And we have a lot of picture to show you from that day!
But, I'm warning you, there are some spoilers!
First, a pricture from the throne room. You can see there's not one but 2 seats… I wonder who is using the second one!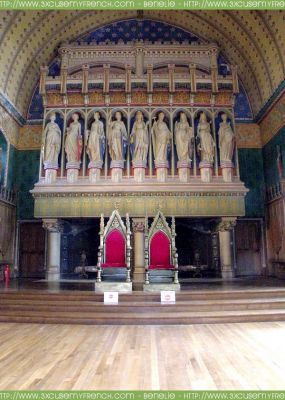 But now, I have really stuff to show you, Gwen and Arthur walking together…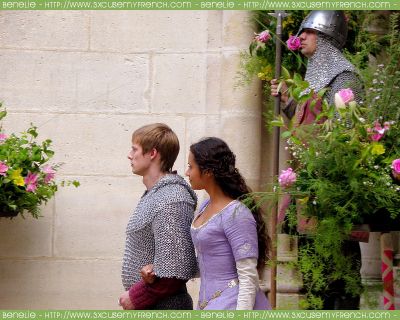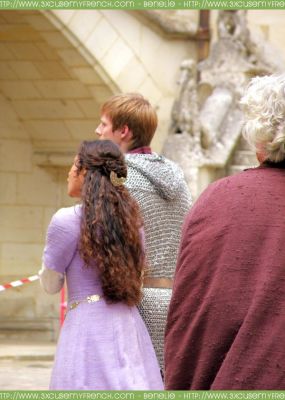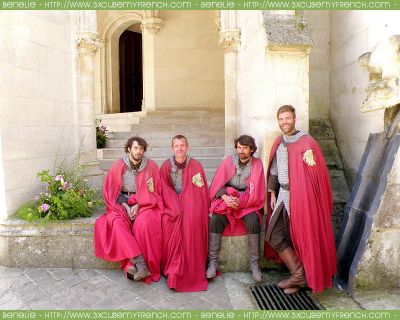 And now, some pictures from the tournament: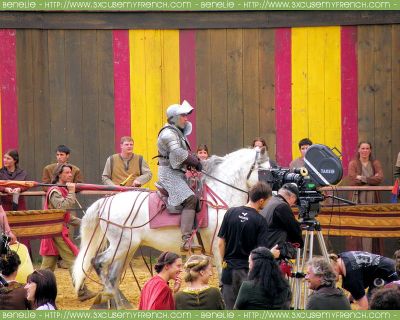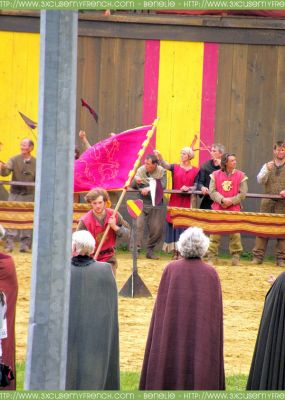 And now, some bonus pictures from a scene shooting in last april but not aired (yet?). It has a lot of knights and some with Gwaine half naked…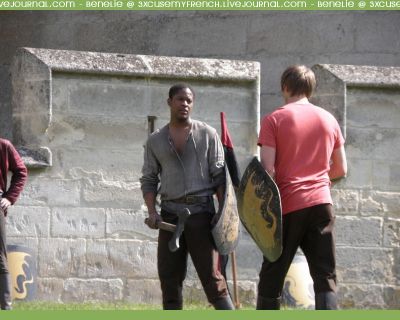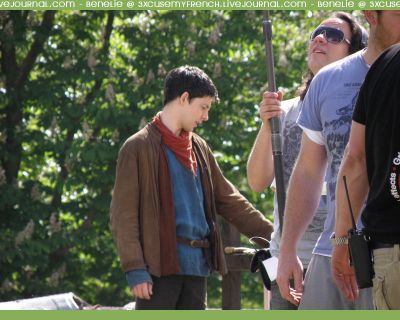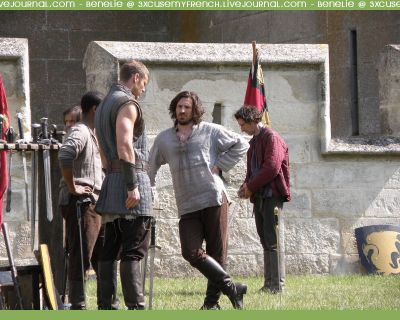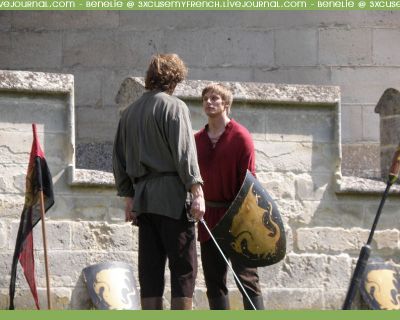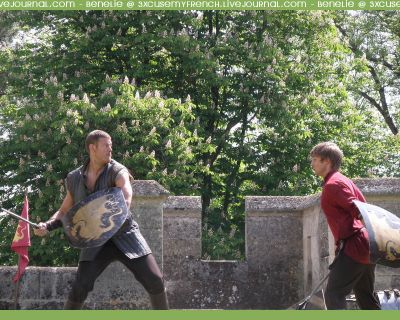 Related Posts